Ep 32: The Chameleon Veterinarian with Dr. Tom Greek
admin
Dr. Greek is an exotics veterinarian with long time experience with chameleons. Finding this kind of vet is a victory for any chameleon owner! In this episode we talk to him about what he sees with chameleons in his office.  We discuss issues such as MBD, eye infections, inaction, and plant poisoning. Dr. Greek gives us some advice on how we can avoid common problems.
If you are in the Southern California area and own a chameleon then Dr. Greek's veterinary hospital is a good number to have on hand. His office is in Yorba Linda with the link to his website below.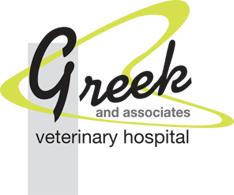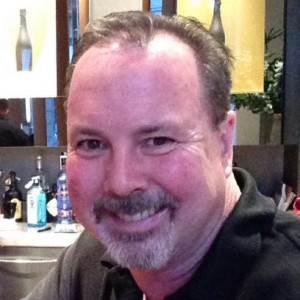 Dr. Tom Greek  Bio:
Born and raised in Southern California, Dr. Tom Greek's interest in exotic animals began when he was given a snake at the age of 5 and by watching zoologist Marlin Perkins on television.
He received his bachelor's degree in biology at the University of California at Riverside and was presented the Jaegar Award for desert biology. He continued his studies in physiological ecology and received his master's degree at the University of California at Davis. Dr. Greek graduated from the University of Wisconsin School of Veterinary Medicine in 1993. His interest and knowledge in exotic animal medicine qualified him for externship studies including: Lincoln Park Zoo, Laboratory Animal Medicine at U.C. Berkeley, University of Florida School of Veterinary Medicine, Central Florida Zoo, St. Augustine Alligator Farm and the Crane Foundation.
Since graduating, Dr. Greek has practiced small and exotic pet medicine in Southern California. In November 2008 he opened Greek and Associates Veterinary Hospital,
a state-of-the-art facility decorated in mid-century modern Googie style.
A noted public speaker on exotic animals, Dr. Greek has given talks at local, regional and national conferences, schools, nature centers and clubs. He has had numerous papers, photographs and personal interviews published in national magazines including "Reptiles," "Cat Fancy," "Veterinary Product News" and "Ladies Home Journal." In addition to his publications, Dr. Greek has performed numerous technical edits of book and journal manuscripts featuring exotic animal practice.
Dr. Greek has also been featured in television programs including Animal Planet's "That's My Baby," local news programs in Madison, Wis. and San Diego, Calif., infomercials for the Oreck Air Purifier and Oreck Vacuum, consulted for producers of "Fear Factor" and even helped on an episode with alligator wrangling.
Married to his wife Desiree since 1996, they live in Corona with their three dogs and 10 tortoises.